Pharmaceutical API Allantoin oral solution
Pharmaceutical API Allantoin oral solution
| | |
| --- | --- |
| Precio unitario: | 15~40 USD |
| Cantidad de pedido mínima: | 1 Kilogram |

| | |
| --- | --- |
| Paquete: | 1kg per bag. or customized packaging. |
| productividad: | 100000kg/months |
| Marca: | Hollysince |
| transporte: | Ocean,Land,Air,Express |
| Lugar de origen: | Shaanxi;China |
| Capacidad de suministro: | 10000kg / months |
| Certificados : | ISO 9001 |
| HS-Code: | N/A |
| Hafen: | Qingdao,Shanghai,Guangzhou |
Descripción del producto
Pharmaceutical API Allantoin oral solution
Product Name:Pharmaceutical API Allantoin oral solution
Appearance: white powder
CAS: 97-59-6
MF: C4H6N4O3
Storage: 2 Years
Shelf Life : Cool Dry Place
What is
Allantoin
?
Allantoin is a chemical compound with formula C4H6N4O3. It is also called 5-ureidohydantoin or glyoxyldiureide.[1][2] It is a
diureide of glyoxylic acid.Named after the allantois (an amniote embryonic excretory organ in which it concentrates during development in most mammals except humans and higher apes), it is a product of oxidation of uric acid by purine catabolism. After birth, it is the predominant means by which nitrogenous waste is excreted in the urine of these animals.In humans and higher apes, the metabolic pathway for conversion of uric acid to allantoin is not present, so the former is excreted. Recombinant rasburicase is sometimes used as a drug to catalyze this metabolic conversion in patients. In fish, allantoin is broken down further (into ammonia) before excretion.Allantoin is a major metabolic intermediate in many other organisms including plants and bacteria.



Product Name

Pharmaceutical API Allantoin oral solution

Appearance

White powder

Test




HPLC




Certificate




ISO 9001




specification

99% min




Keywords




Allantoin

powder;

Allantoin for sale;Allantoin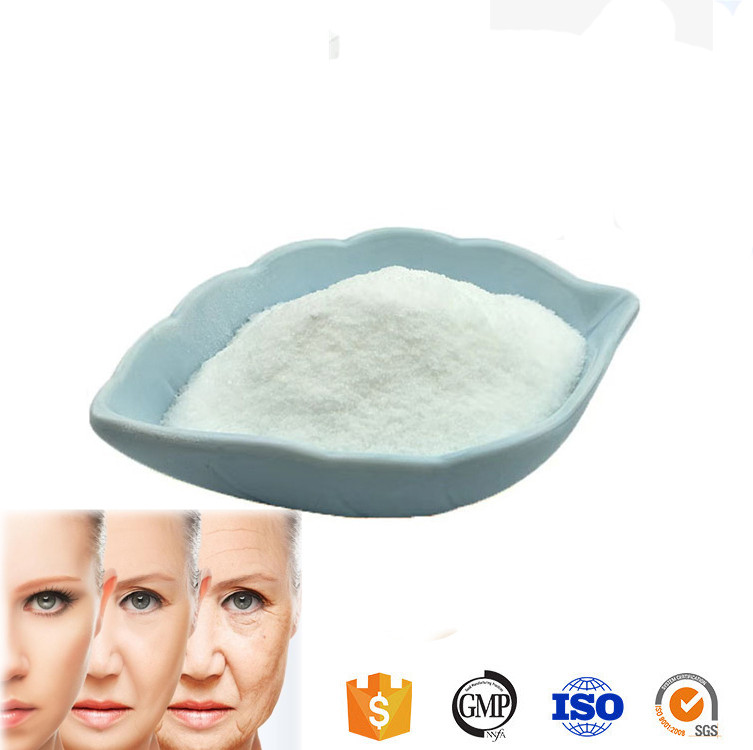 Function of Allantoin
It is an important fine chemicals widely used in pharmacy, light industry, agriculture, daily chemicals and bio-engineering:
1.In Pharmacy: can boost the growth of cells and healing up of wound; also effective to xerodermia, osteomyelitis and
hepatocirrhosis etc.
2.In cosmetics: can keep moisture of skin; widely used in freckles cream, shampoo, soap, toothpaste etc.
3.In agriculture: used as plant growth regulator of wheat, rice, vegetables and tea.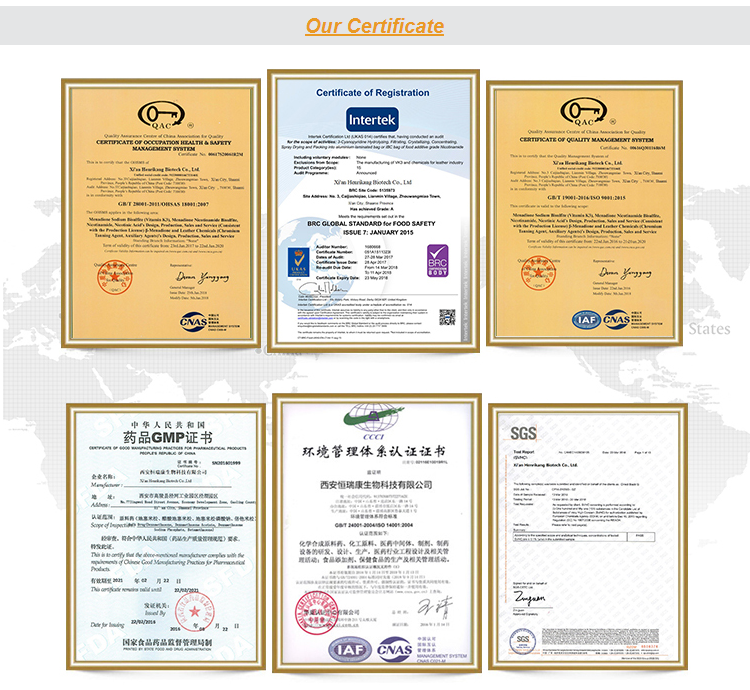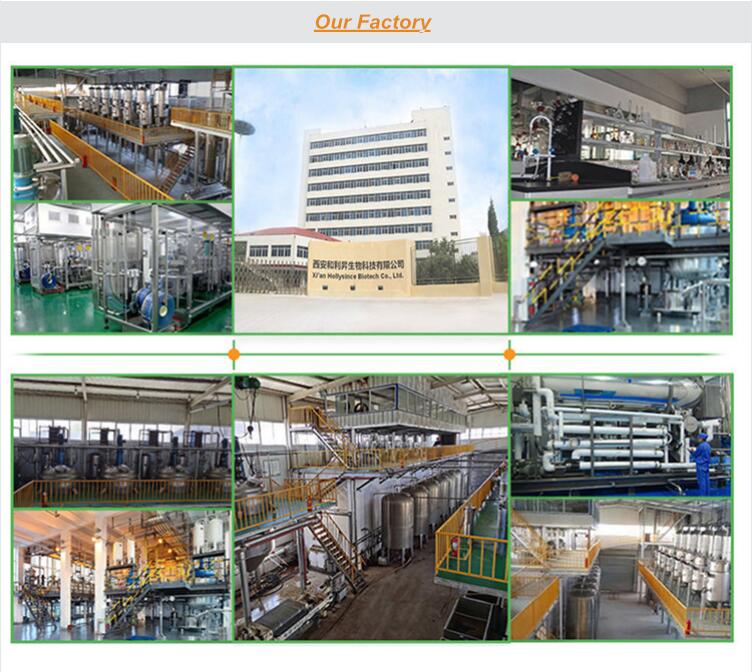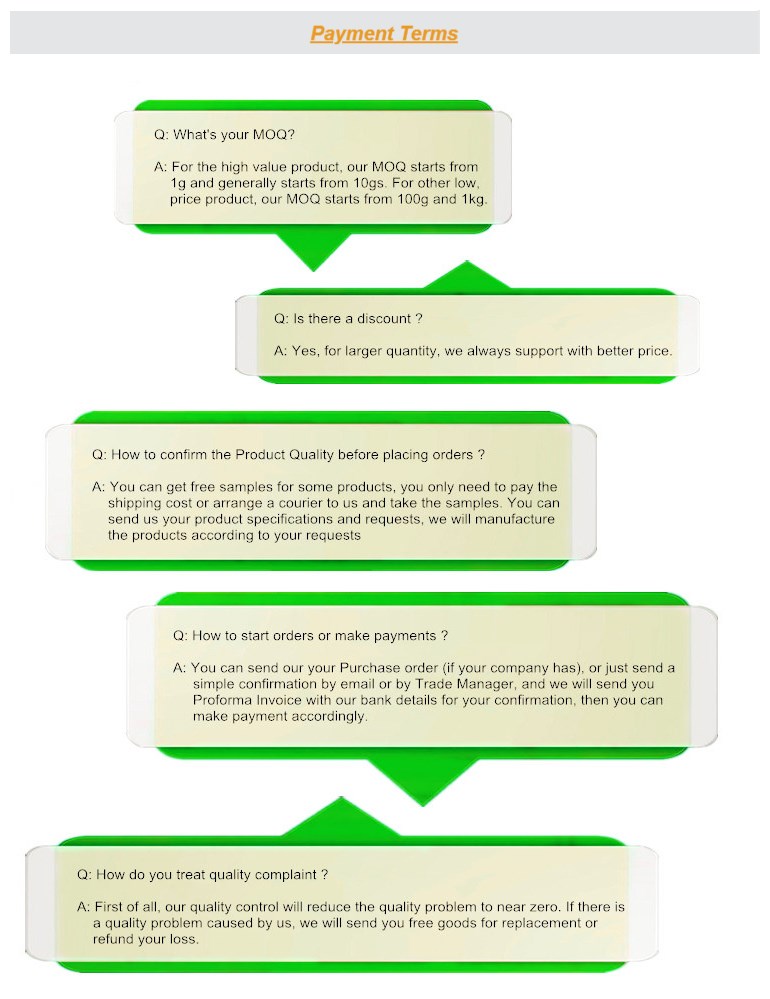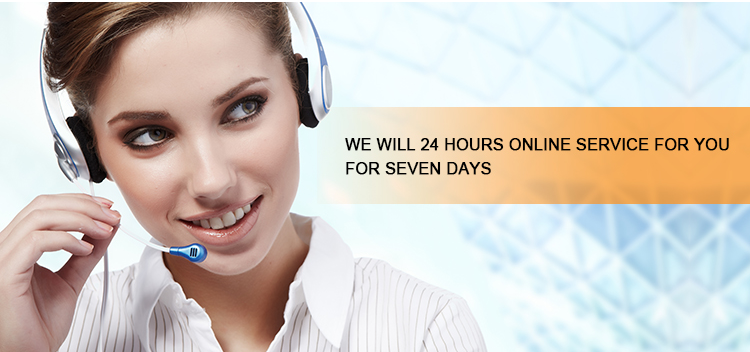 Xi'an Hollysince Biotech Co., Ltd.
Xi'an Hollysince Biotech Co., Ltd., ubicada en el distrito de Weiyang, Xi'an, Shaanxi, China, es un investigador profesional y uno de los principales fabricantes en el campo de extractos de plantas y productos químicos farmacéuticos. Hollysince Biotech está especializada en investigación, desarrollo, producción, procesamiento y ventas. Tiene una ventaja absoluta debido a su fuerte fuerza de investigación, instalaciones de producción avanzadas, sistema de gestión moderno y equipo de servicio experimentado.
Hollysince insiste en la innovación y en producir productos de alta calidad. Contamos con talleres GMP estándar y equipo completo de extracción de plantas y equipo de síntesis química. La calidad superior del producto está garantizada por un sistema transparente de aire acondicionado de nivel 300,000 dentro de los procedimientos de extracción, purificación, secado y empaque. Los productos se exportan a 80 países y regiones de todo el mundo.
También contamos con personal talentoso y laboratorio completamente equipado para el control de calidad. Varios dispositivos de detección también están equipados en Hollysince Biotech. Nuestros principales productos son materias primas médicas y extractos de plantas. Son ampliamente utilizados en medicamentos humanos, medicamentos veterinarios, alimentos, bebidas, cosméticos, productos para el cuidado de la salud, investigación, etc.
Nombre de empresa: Xi'an Hollysince Biotech Co., Ltd.
Representante: Fang zhang
Producto / Servicio: Productos de péptidos y sarms , Productos esteroides , Aditivos alimentarios , Vitamina y enzima , Cosmético Antiarrugas crudo , Suplementos nutricionales
Capital (Million US $): 20000,000RMB
Año de fundación: 2018
Facturación Annual: Below US$1 Million
Porcentaje de exportación: 71% - 80%
Volumen Total de Compras anual (Millones de dólares EE.UU.): Below US$1 Million
Número de Líneas de Producción: 3
Número de empleados para investigación y desarrollo: 31 -40 People
Número de empleados para control de calidad: 21 -30 People
Servicio del OEM proporcionado: yes
Tamaño de la fábrica (metros cuadrados): 1,000-3,000 square meters
Ubicación de la fábrica: Ren Cun Village, Jiaocun Town, Ningxian County, Qingyang City, Gansu Province, China
Persona de Contacto: Ms. Amber Hu
Número de Teléfono: +86-029-68627679