Buy online active ingredients Tranexamic acid powder
Buy online active ingredients Tranexamic acid powder
| | |
| --- | --- |
| Precio unitario: | 100~130 |
| Tipo de Pago: | L/C,T/T,D/P,Western Union,Money Gram,D/A |
| Terms of Trade: | FOB,CFR,CIF,EXW,FAS,FCA,CPT,CI |
| Cantidad de pedido mínima: | 1 Kilogram |

| | |
| --- | --- |
| Paquete: | 1kg per bag. or customized packaging. |
| productividad: | 600000kg/months |
| Marca: | Hollysince |
| transporte: | Ocean,Land,Air,Express |
| Lugar de origen: | Shaanxi,China |
| Capacidad de suministro: | 600000kg/months |
| Certificados : | ISO |
| HS-Code: | N/A |
| Hafen: | Shanghai,Qingdao,Guangzhou |
Información básica
Modelo: HLS-Tranexamic acid
Descripción del producto
Buy online active ingredients Tranexamic acid powder
Product Name:Buy online active ingredients Tranexamic acid powder
Appearance: white powder
CAS: 1197-18-8
MF: C8H15NO2
MW: N/A
Storage: Keep in Cool Place
Shelf Life: 2 Years
What is Tranexamic acid?
Oligopeptide-6 is made by 2-6 amino acid composition of small molecules, can be directly and effectively absorbed by the cell,Tranexamic acid is an antifibrinolytic that competitively inhibits the activation of plasminogen to plasmin, a molecule responsible for the degradation of fibrin. Fibrin is the basic framework for the formation of a blood clot in hemostasis.Tranexamic acid has roughly 8 times the antifibrinolytic activity of an older analogue, ε-aminocaproic acid.
| | |
| --- | --- |
| | Buy online active ingredients Tranexamic acid powder |
| Appearance | white powder |
| | 99%min Tranexamic acid |
| Certificate | GMP;ISO 9001 |
| Test method | HPLC |
| Keywords | 99%MIN Tranexamic acid ;Bulk Tranexamic acid;Tranexamic acid For sale |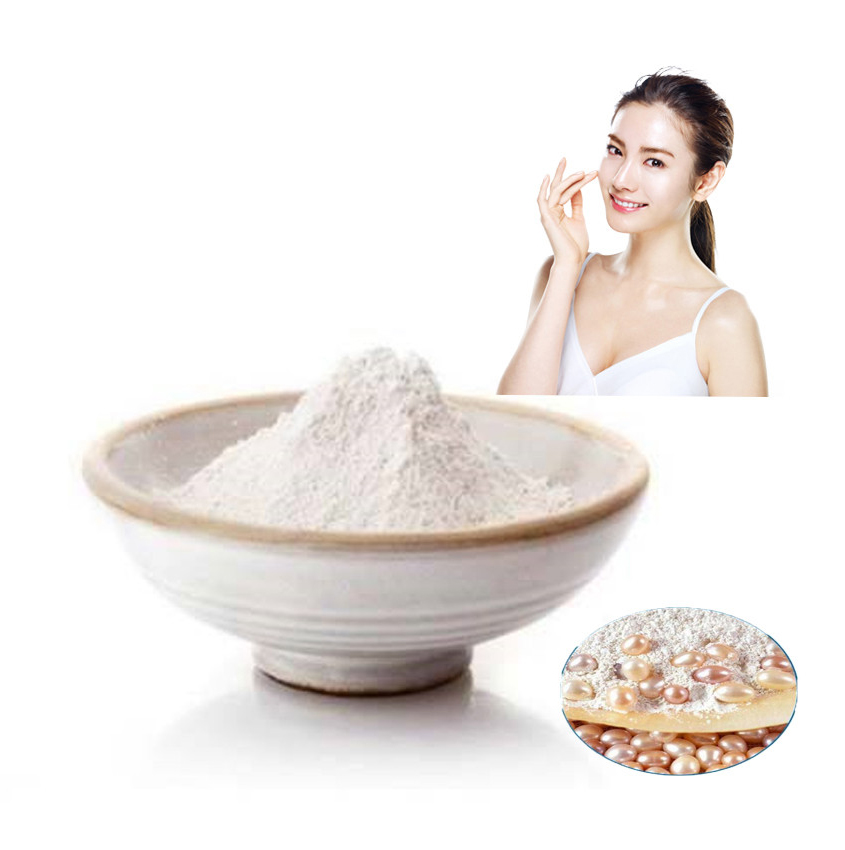 Function of Tranexamic acid
1. Tranexamic acid is frequently used in surgeries with high risk of blood loss such as cardiac, liver,vascular and large orthopedic procedures.

2. Tranexamic acid has been found to decrease the risk of death in people who have significant bleeding due to trauma. However, it may actually increase the risk of death due to bleeding if administered more than 3 hours after the injury.
Application of Tranexamic acid
1. Menstrual bleeding
Tranexamic acid exerts its antifibrinolytic effect through the reversible blockade of lysinebinding sites on plasminogen molecules.Tranexamic acid inhibits endometrial plasminogen activator and thus prevents fibrinolysis and the breakdown of blood clots.Tranexamic acid is used as firstline nonhormonal treatment of dysfunctional uterine bleeding,and heavy bleeding associated with uterine fibroids. The histological appearance of the necrosis in women treated by tranexamic acid is no different from the spontaneous incidence of thrombosis.
2. Orthopedic Surgery
Tranexamic acid is used in orthopedic surgery to reduce bloodloss. Tranexamic acid is of proven value in clearing the field of surgery and reducing pre- and postoperative blood loss. Drain and number of transfusions are reduced. Tranexamic acid is commonly used in joint replacement surgery.
3. Trauma
Tranexamic acid should be considered for use in bleeding trauma patients.
4. Dentistry
Tranexamic acid is used in dentistry in the form of a 5% mouth rinse after extractions or surgery in patients with prolonged bleeding time, e.g. from acquired or inherited disorders.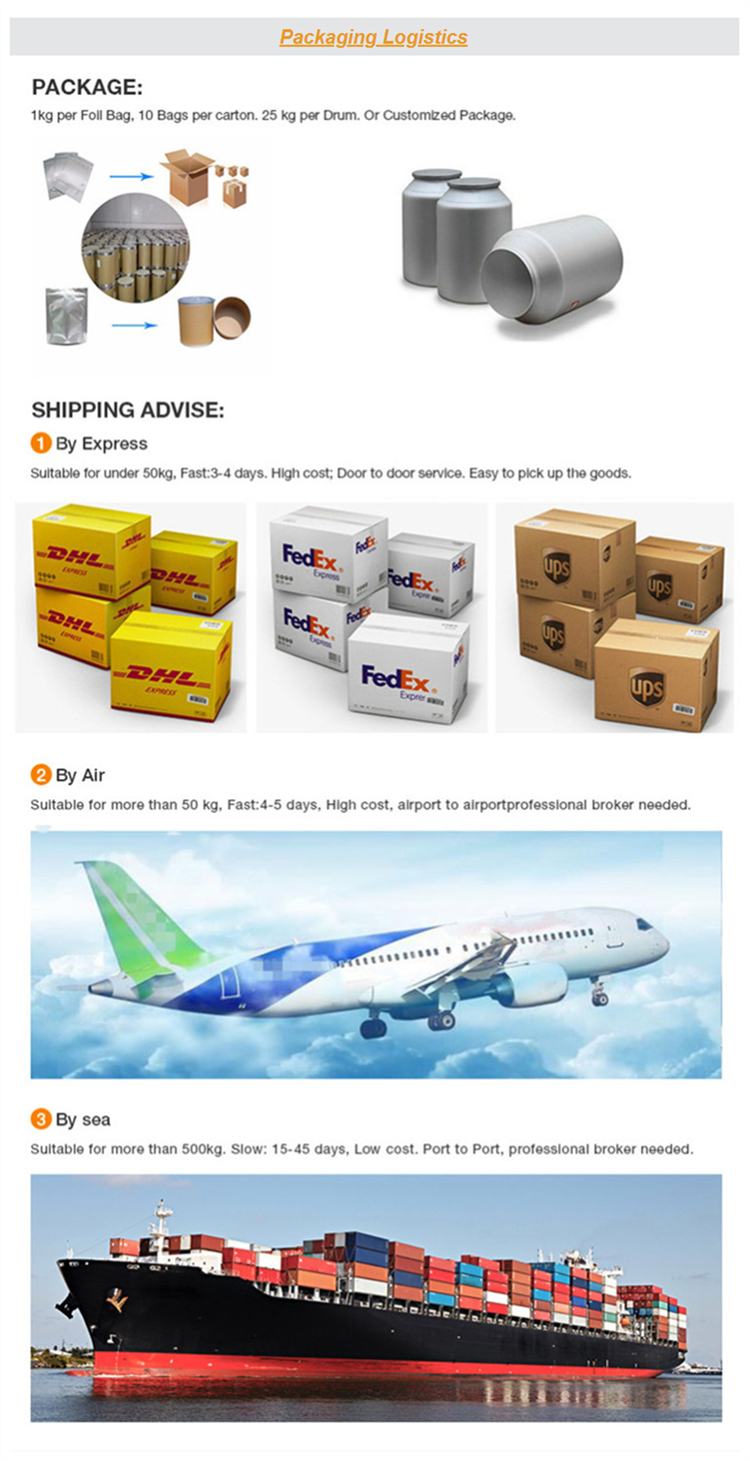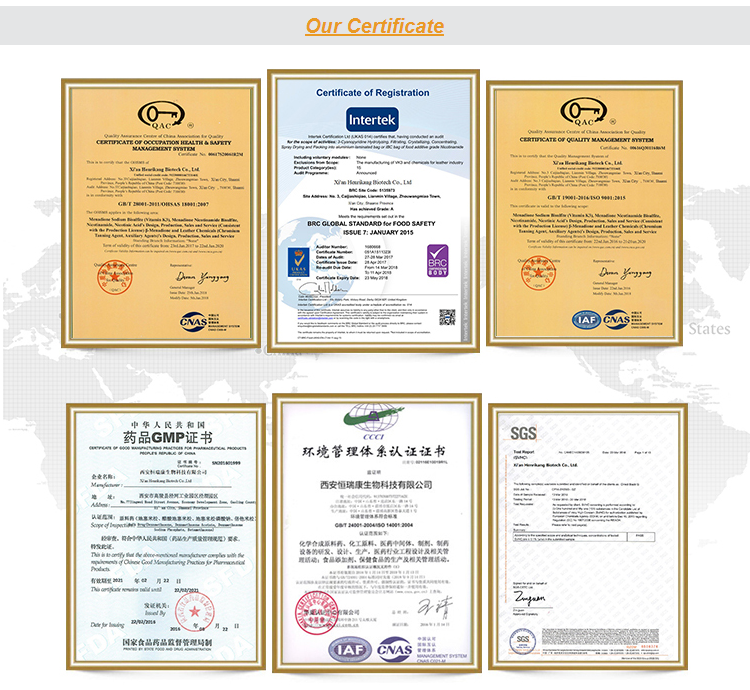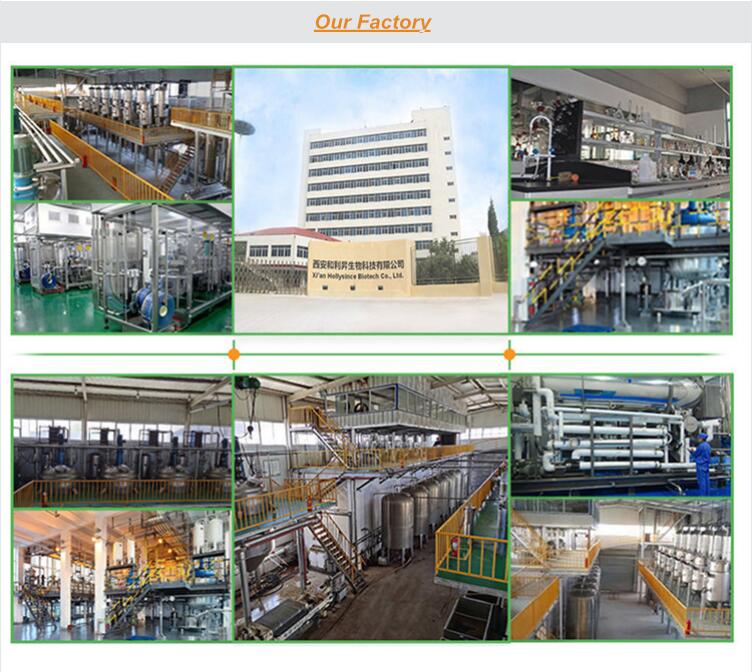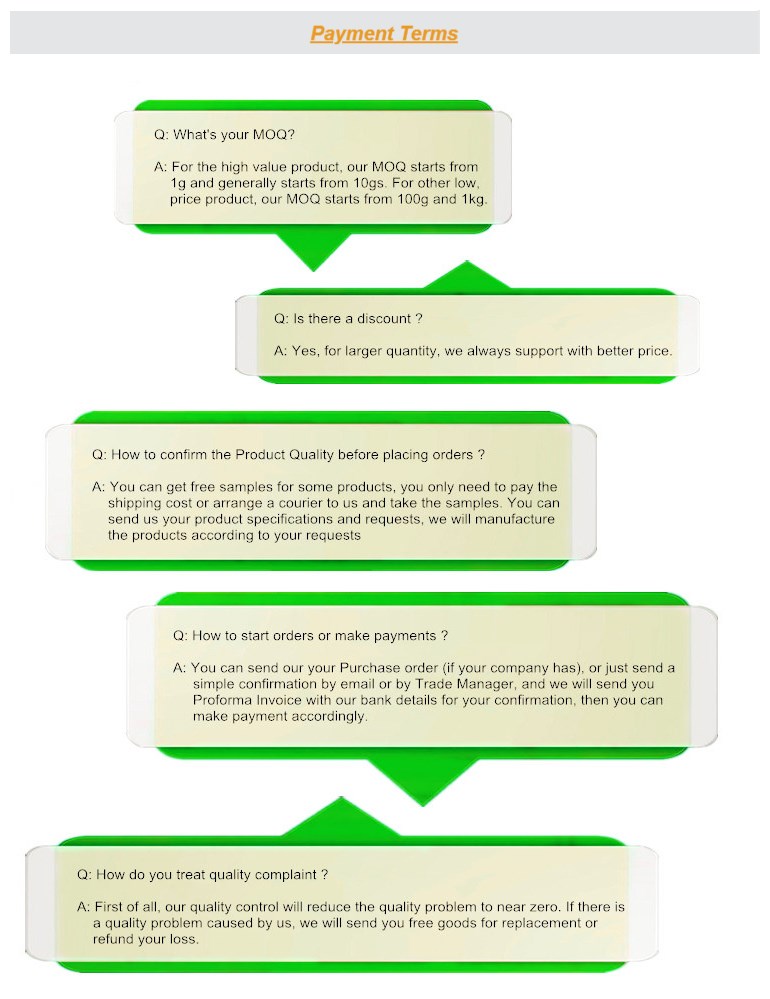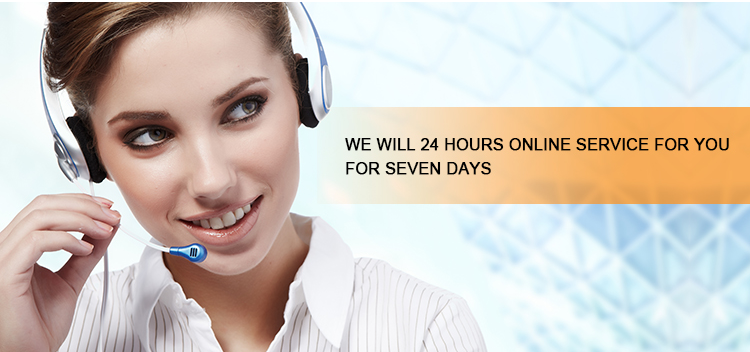 Xi'an Hollysince Biotech Co., Ltd.
Xi'an Hollysince Biotech Co., Ltd., ubicada en el distrito de Weiyang, Xi'an, Shaanxi, China, es un investigador profesional y uno de los principales fabricantes en el campo de extractos de plantas y productos químicos farmacéuticos. Hollysince Biotech está especializada en investigación, desarrollo, producción, procesamiento y ventas. Tiene una ventaja absoluta debido a su fuerte fuerza de investigación, instalaciones de producción avanzadas, sistema de gestión moderno y equipo de servicio experimentado.
Hollysince insiste en la innovación y en producir productos de alta calidad. Contamos con talleres GMP estándar y equipo completo de extracción de plantas y equipo de síntesis química. La calidad superior del producto está garantizada por un sistema transparente de aire acondicionado de nivel 300,000 dentro de los procedimientos de extracción, purificación, secado y empaque. Los productos se exportan a 80 países y regiones de todo el mundo.
También contamos con personal talentoso y laboratorio completamente equipado para el control de calidad. Varios dispositivos de detección también están equipados en Hollysince Biotech. Nuestros principales productos son materias primas médicas y extractos de plantas. Son ampliamente utilizados en medicamentos humanos, medicamentos veterinarios, alimentos, bebidas, cosméticos, productos para el cuidado de la salud, investigación, etc.
Nombre de empresa: Xi'an Hollysince Biotech Co., Ltd.
Representante: Fang zhang
Producto / Servicio: Productos de péptidos y sarms , Productos esteroides , Aditivos alimentarios , Vitamina y enzima , Cosmético Antiarrugas crudo , Suplementos nutricionales
Capital (Million US $): 20000,000RMB
Año de fundación: 2018
Facturación Annual: Below US$1 Million
Porcentaje de exportación: 71% - 80%
Volumen Total de Compras anual (Millones de dólares EE.UU.): Below US$1 Million
Número de Líneas de Producción: 3
Número de empleados para investigación y desarrollo: 31 -40 People
Número de empleados para control de calidad: 21 -30 People
Servicio del OEM proporcionado: yes
Tamaño de la fábrica (metros cuadrados): 1,000-3,000 square meters
Ubicación de la fábrica: Ren Cun Village, Jiaocun Town, Ningxian County, Qingyang City, Gansu Province, China
Persona de Contacto: Ms. Amber Hu
Número de Teléfono: +86-029-68627679